---
Here is the latest featured review of a Sherlock Holmes Pastiche: "The Adventure of the Missing Brother" by Eugene Edmund Snyder.
Sherlock Holmes Pastiches and Reviews:

"The Adventure of the Missing Brother" by Eugene Edmund Snyder
Reviewed By Scott Harker
Publisher: Binford & Mort, Copyright 1994, First Trade Paperback Edition.
There are many types of Sherlock Holmes pastiches. Some tell stories of the Great Detective, some deal with stories about Arthur Conan Doyle and so on. The mystery novel,"The Adventure of the Missing Brother" by Eugene Edmund Snyder falls into the pastiche category that uses Sherlock Holmes Fan Clubs as the tie-in to Sherlock Holmes.
The Story: The 221 Club is a typical Sherlock Holmes society or fan club with monthly meetings where lectures and stories are told related to the Sherlock Holmes canon as written by Arthur Conan Doyle. Most of the members of the club are associated with the local University, being professors and the like.
After one such meeting, club members are asked to look into the apparent disappearance of the brother of a guest. Professor Lockley Soames (who takes on the Holmes mantle) and others rise to the challenge...
Has the brother been murdered? Is his disappearance related to the sudden marketing of gold coins in the area? And what of the death of the brother's dentist? All these questions and more must be answered by the 221 Club members...
The Writing: Eugene Snyder has written several histories centered around Portland, Oregon. The Adventure of the Missing Brother appears to be his first fiction novel. The writing is competent and kept my interest to the end of the book. I did figure out the puzzle slightly ahead of the characters in the book and most readers will be able to solve things at the same pace. But this did not distract from the enjoyment of the novel.
While neither Holmes or Watson are in this book, anyone who is a member of a Sherlock Holmes club or a general fan of the Great Detective will find the ongoing Holmsian references found in the story of interest and/or amusing.
The Rating: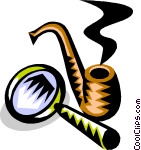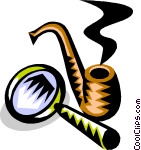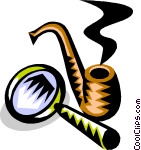 ... I give this book 3 "Pipes." While this is not a book that you won't be able to put down once you start, it certainly is worth adding to your Sherlock Holmes collection. Pick it up the next time you are on Amazon or see it on eBay.
To Purchase on Amazon: The Adventure of the Missing Brother
---
Dedicated to the World's First Consulting Detective: Sherlock Holmes!
To see a listing of 100's of Sherlock Holmes Pastiches with abbreviated reviews,
please visit: List of Sherlock Holmes Pastiches
---
A Look at Jeremy Brett as Sherlock Holmes
More Jeremy Brett related videos can be found at Jeremy Brett Videos

Powered by WebRing.
This site is a member of WebRing.

To browse visit
Here.